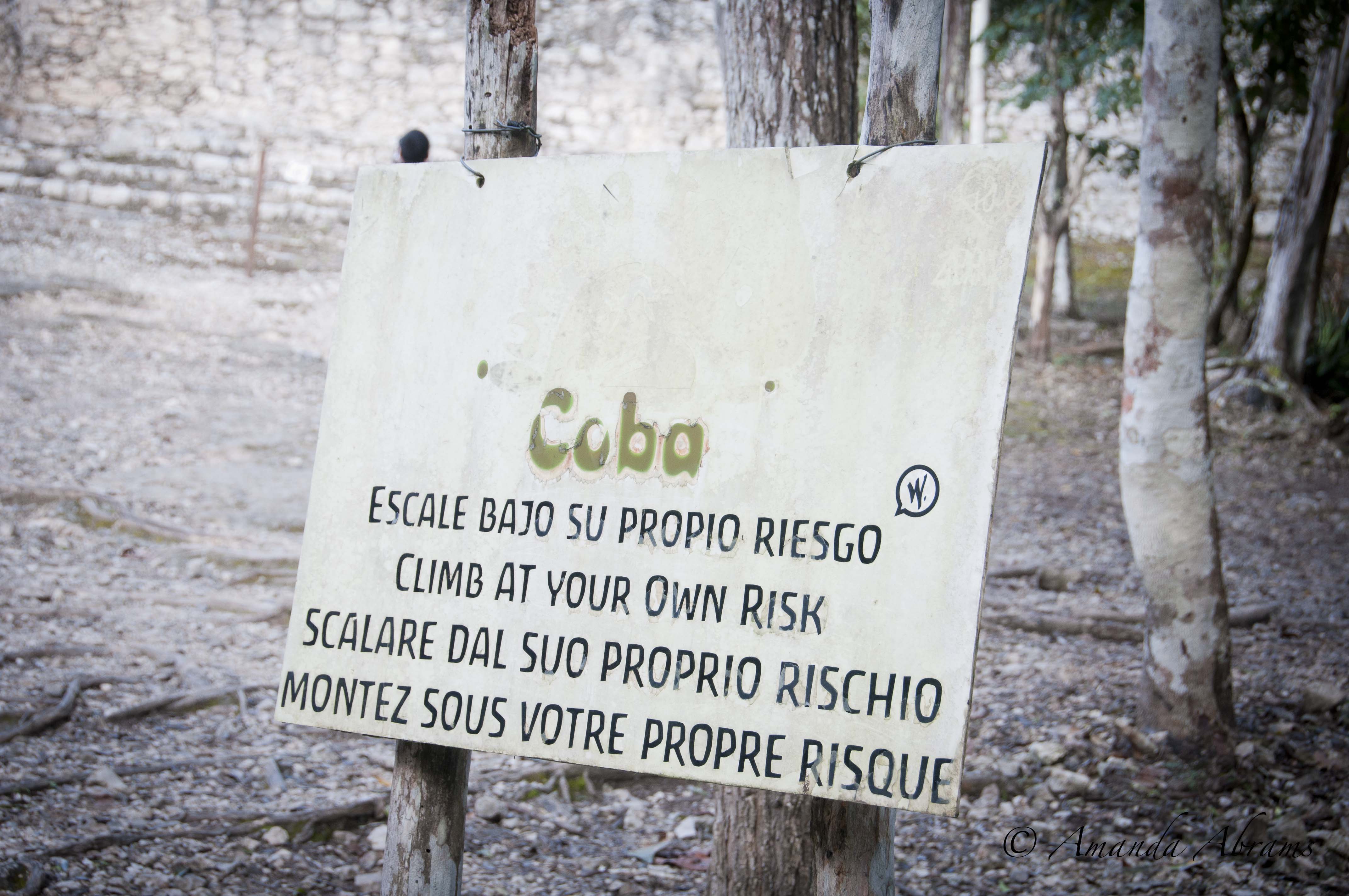 Destination Articles
In the Mexican state of Quintana Roo, there is an ancient city called Coba.  Inland from the water, and located on the Yucatan peninsula, this abandoned city is breathtaking in it's size.  The city is estimated to have had up to 50,000 residents at its peak and covers an area of 80 km squared.  For a comparison, ancient Rome was estimated to have about that same amount of inhabitants in the similar time period of 600 AD.
Archeological evidence suggests the city was first settled in 50-100BC.   After a gradual increase in population and a peak of power between 201-601AD, the city eventually declined and was abandoned by the time the Spanish explorers arrived around 1550 AD.
A visit to these ancient ruins came as a package deal in a tour to Tulum and a swim in a Cenote.  Coba, however, was the highlight of the tour.  Peaceful, yet mysterious, the city held many treasures, and would be worth spending extra time in.
Walking into the park, past many tall skinny trees, you come to a cluster of stone ruins.  The city seems to be lost in the forest, since every decaying stone structure is nestled behind trees.  You can rent a bike for 3 pesos, and explore the city this way after the initial introduction by your tour guide.  The trails are flat and having the bike allows you to stop quickly to explore random stone structures hidden amongst the trees.  At the end of the trail is the pyramid.  Much like the one in Tulum, except very rugged and accessible for tourists to climb, this pyramid structure is the high point of the tour.  Literally and figuratively.
The Nococh Mul Pyramid stands 47 meters tall, consisting of tiny steps (you need to step sideways to climb up and hang on to a rope) that when you reach the top, boasts an awe inspiring view of the surrounding area.  Can you see the water?  No.  You can see trees as far as the eye can see.  You can see beautiful, luscious green trees for miles.  There is no pressure to leave, so stay while and take in the view.
Going back to the place you parked your bike is impossible.  Be prepared to take another bike back to the entrance of the park.  Don't be afraid of getting lost, either.  There is one main path.
If a walk through history is your intent in this area of Mexico, then make time for Coba.  While Tulum is classic and well kept, and Cichen Itza is popular, this hidden treasure will inspire you for years to come.