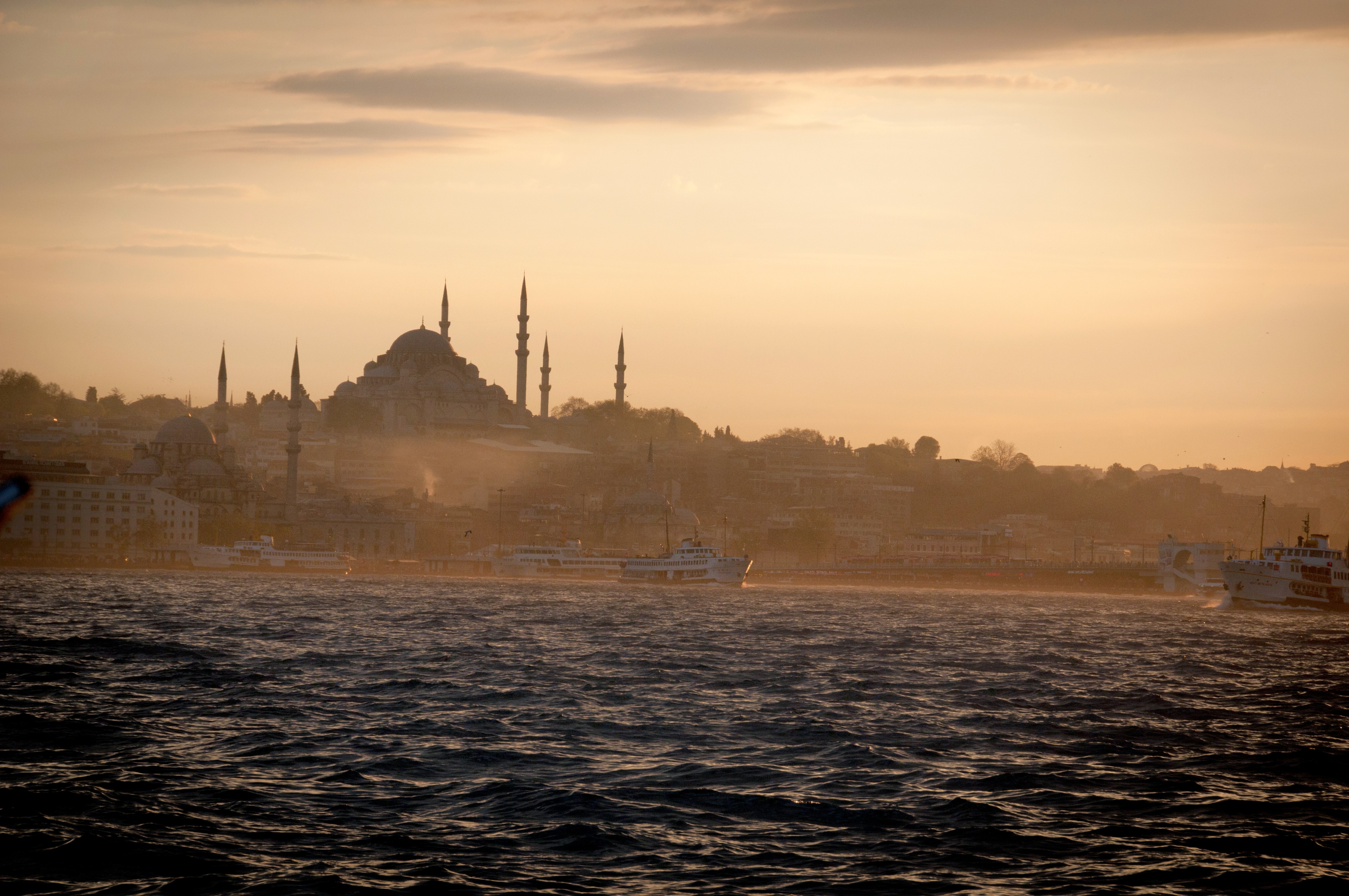 Destination Articles
"Is it safe there?"  was the main reaction received from my family when I first excitedly told them I was going to Istanbul, Turkey.   As a single female travelling on my own, I understood their concerns.
I had contact with two locals, whom I messaged asking them about safety concerns and I went to some travel sites and checked travel advisories.  I was convinced I would be safe. Not only was I safe, I have never travelled to place with so many friendly locals in my life. Turkish people love their city, and it seemed their only desire is to help travellers fall in love with their city. And I did.
Originally called Byzantium and then Constantinople, this major city in Turkey, straddles Europe and Asia across the Bosphorus Strait. It was founded in 660 BC and now inhabits over 15 million people, the most populous city in Europe. But that's not why you should visit Istanbul.
Imagine seeing colourful, ancient Christian mosaics peering out from underneath ancient plaster painted with stunning Muslim script. All this in one building that has stood there for 1,000 years.  Have you stood in a church 1,000 years old?  The Hagia Sophia stands proudly at the centre of the old city, and is the crowning jewel of Istanbul. It is now a museum, and houses some of the most extraordinary examples of architecture, art and religion of our time.
Ancient buildings, like the Topkapi Palace, Galata Tower and the Basilica Cistern are my favourite reasons to love this city.  Additionally,  artwork inside many of the mosques makes this a must see city for lovers of art and architecture.
Next, the locals are incredibly friendly.  On my third day in the city I explored an outdoor market selling everything from baby chicks to pashminas and no one spoke English.  This was a truly local market.  Yet, no one was rude to me.   I asked the price and the vendor kindly typed the price into their phone and showed me the numbers.
Some of the best food of my life was had in various districts around Istanbul.  The best Baklava was had on the Asian side of the Bosphorus strait.  The best dessert, called "Kunefe", was had in an outdoor cafe along the water's edge.  This unique dessert is also made into a breakfast, which I had in the Sultanahmet area, behind the great Blue Mosque.
If you love architecture, history, good food, friendly people and a city that never stops giving, then Istanbul is the place for you.